Your Trusted Home Sensor Solution Company in Ghaziabad: IRI India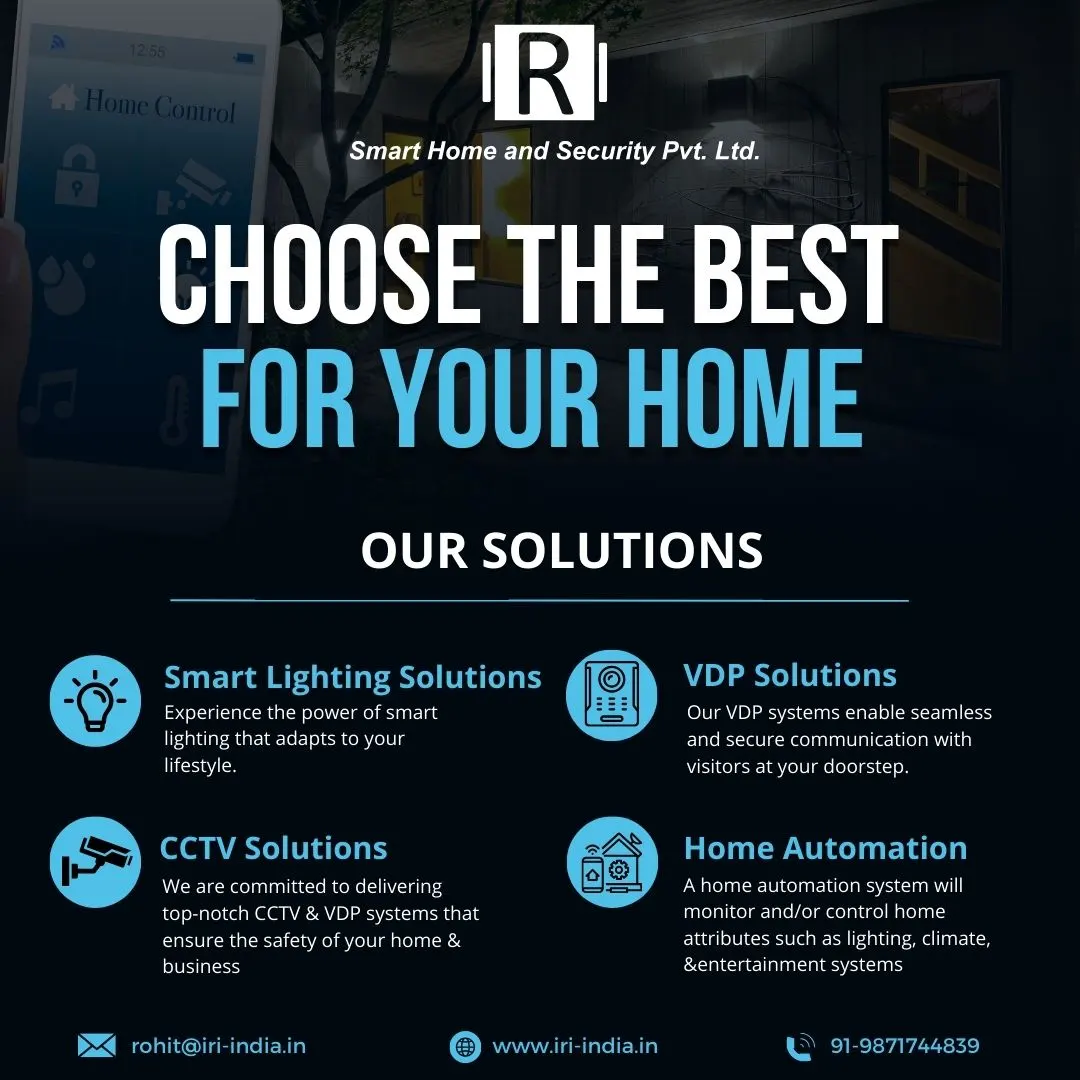 With over 20+ years of dedicated service, IRI India has established itself as the premier choice for Home Sensor Solutions in Ghaziabad, Uttar Pradesh. Our core areas of expertise revolve around Smart Home Automation and ELV (Extra-Low Voltage) Security Systems. Here's why we are the go-to experts in creating intelligent and secure living environments:
A Legacy of Excellence
Over two decades of experience have honed our skills and deepened our understanding of Smart Home Automation and ELV Security Systems. This extensive knowledge forms the foundation of our commitment to delivering top-tier solutions.
Comprehensive Home Sensor Solutions
At IRI India, we offer a wide spectrum of Home Sensor Solutions tailored to your specific needs. Our expertise spans the realms of Smart Home Automation, covering lighting control, climate management, entertainment integration, and more. Additionally, we excel in ELV Security Systems, including CCTV, Video Door Phones (VDP), Security Alarms, Fire Alarms, and Building Management Solutions.
Innovation and Technology
Our journey has been marked by a relentless pursuit of innovation and a dedication to harnessing cutting-edge technology. We bring the latest advancements in the field of home sensors to enhance your lifestyle and security.
Client-Centric Approach
We firmly believe that every home is unique, and our approach reflects this belief. Our client-centric philosophy means that we work closely with you to understand your vision and requirements, ensuring that our solutions align perfectly with your lifestyle.
Expertise and Excellence
Our team consists of experts who are passionate about what they do. We are equipped with the knowledge, skills, and experience needed to design, implement, and maintain sophisticated Home Sensor Solutions that meet and exceed your expectations.
Security and Peace of Mind
We understand the importance of security in today's world. Our ELV Security Systems are designed to provide peace of mind, offering robust surveillance and alarm solutions that protect your loved ones and property.
Experience the Future of Living
IRI India is more than a Home Sensor Solution Company; we are your gateway to a smarter, more connected, and secure living experience. We are dedicated to making your home a haven of convenience and peace.
Ready to embrace the future of living in Ghaziabad? Contact IRI India today, and let's embark on a journey to transform your home into a hub of smart technology and enhanced security.