Best Home Entertainment Integration: Ghaziabad, UP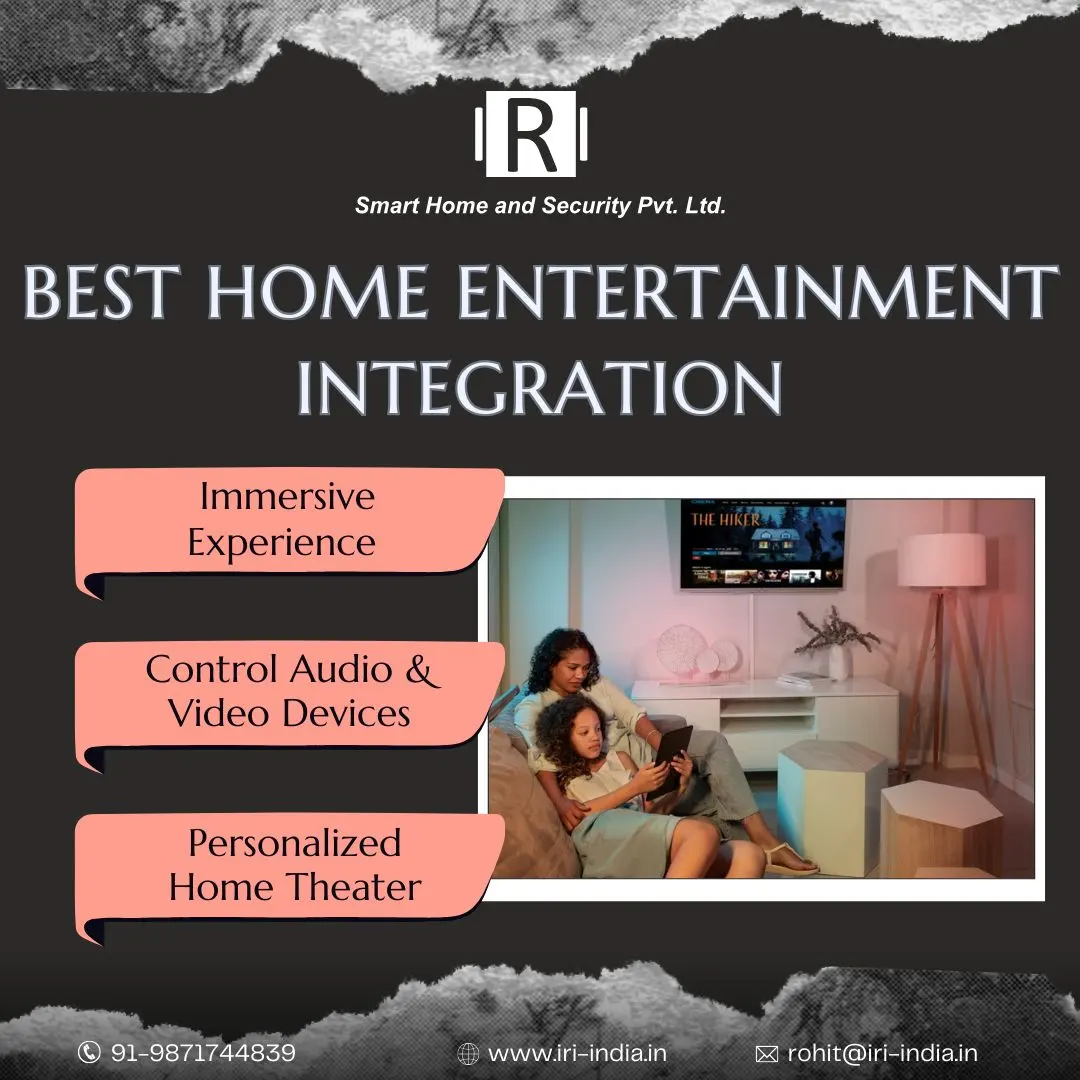 In an era where entertainment is an integral part of our lives, IRI India's Home Entertainment Integration solutions have emerged as the epitome of immersive and seamless entertainment for residents in Sahibabad, Ghaziabad. At IRI India, we take immense pride in offering cutting-edge entertainment systems that not only transform your living spaces but also provide an unparalleled audio-visual experience. In this comprehensive guide, we will delve into the world of home entertainment integration, exploring its features, benefits, and how it is revolutionizing entertainment in Sahibabad.
Understanding Home Entertainment Integration
What is Home Entertainment Integration?
Home Entertainment Integration, often referred to as Smart Home Entertainment, is the harmonious integration of various audio-visual components and technologies within your home. It enables centralized control, allowing you to effortlessly manage your entertainment systems, from audio and video to lighting and ambiance.
The Components of Home Entertainment Integration
A typical Home Entertainment Integration system comprises the following components:
1. Home Theater: A high-quality home theater system with large screens, projectors, and immersive sound solutions.
2. Audio Systems: Multi-room audio systems that allow you to stream music throughout your home, creating the perfect atmosphere.
3. Smart Lighting: Integration with smart lighting solutions that can be synchronized with your entertainment setup to set the mood.
4. Control Systems: Centralized control systems or mobile apps that enable you to manage all your entertainment components with ease.
The Advantages of Home Entertainment Integration
Immersive Entertainment
One of the primary reasons residents in Sahibabad are opting for Home Entertainment Integration is the immersive entertainment experience it offers. With large screens, high-quality audio, and synchronized lighting, you can transport yourself into the heart of the action.
Convenience and Control
Centralized control is at the heart of Home Entertainment Integration. You can control your entire entertainment system, including audio, video, and lighting, from a single interface, making it incredibly convenient and user-friendly.
Customization
These systems are highly customizable to suit your preferences. Whether you want a dedicated home theater or multi-room audio, Home Entertainment Integration allows you to tailor your setup to your lifestyle.
Value Addition
A well-integrated home entertainment system not only elevates your living spaces but also adds value to your property. It's a desirable feature for potential buyers and can enhance the resale value of your home.
Why Choose IRI India for Your Home Entertainment Integration
At IRI India, we are committed to delivering the best Home Entertainment Integration solutions in Sahibabad, Ghaziabad. Here's why you should choose us:
1. Cutting-Edge Technology: Our entertainment systems feature the latest technology, ensuring unparalleled audio and video quality.
2. Customization: We offer tailored solutions that cater to your specific preferences, whether you're a movie enthusiast, a music lover, or both.
3. Seamless Integration: Our systems seamlessly integrate with your existing smart home ecosystem, providing a cohesive and immersive entertainment experience.
4. Expert Installation: Our experienced technicians ensure that your Home Entertainment Integration system is installed flawlessly, guaranteeing optimal performance.
In conclusion, IRI India's Home Entertainment Integration solutions are redefining entertainment in Sahibabad, Ghaziabad, by offering immersive experiences, convenience, customization, and value addition. Embrace the future of entertainment with us and elevate your lifestyle to new heights.