Discover the Best Home Automation Services in Delhi NCR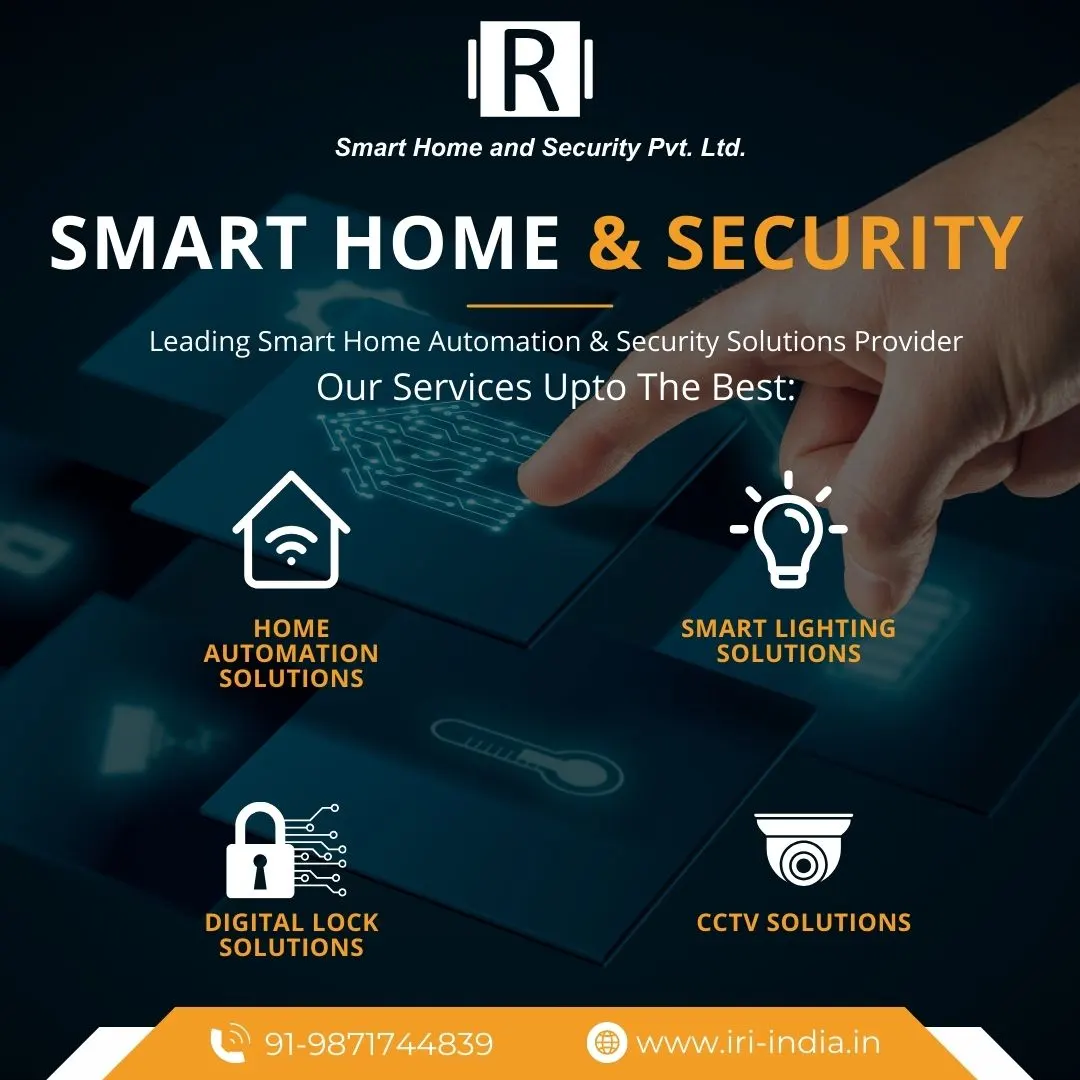 When it comes to home automation services in the Delhi NCR region, IRI Smart Home and Security Private Limited stands out as the top choice. Located in Ghaziabad, Uttar Pradesh, our team is comprised of highly qualified professionals with extensive experience in the field of Smart Home & Lighting Automation Solutions and ELV Security Solutions. Here's why we are your trusted partner for creating smarter, more secure living spaces:
Expertise in Smart Home Solutions
We specialize in crafting smart home solutions that seamlessly integrate technology into your daily life. From lighting automation that sets the perfect mood to comprehensive ELV security solutions encompassing CCTV, VDP, Security Alarm, Fire Alarm, and Building Management, we offer a holistic approach to enhancing your home's functionality and security.
Qualified Personnel
Our team consists of qualified experts who understand the intricacies of smart technology. We are equipped with the knowledge and skills to design, install, and maintain cutting-edge systems that meet your specific requirements.
Vast Experience
With years of experience in the industry, we have successfully transformed countless homes in the Delhi NCR region into intelligent living spaces. Our track record speaks volumes about our commitment to delivering excellence in every project we undertake.
Comprehensive Solutions
Whether you're looking to create a more energy-efficient home, enhance security, or simply enjoy the convenience of smart living, we offer a wide range of solutions tailored to your needs.
Customer-Centric Approach
At IRI Smart Home and Security, customer satisfaction is our priority. We work closely with you to understand your vision and objectives, ensuring that the solutions we provide align perfectly with your lifestyle.
Innovative Technology
We stay at the forefront of technology trends, bringing you the latest innovations in the world of home automation and security. Our solutions are designed to keep you connected, secure, and in control.
Your Trusted Partner
From initial consultation to installation and ongoing support, IRI Smart Home and Security Private Limited in Ghaziabad, UP, is your trusted partner in creating smarter, safer, and more convenient living spaces. Experience the future of living with us.
For inquiries and to explore our range of services, contact us today. We are here to turn your home into a haven of comfort, security, and efficiency.