Customized Lighting Solutions: Illuminating Ghaziabad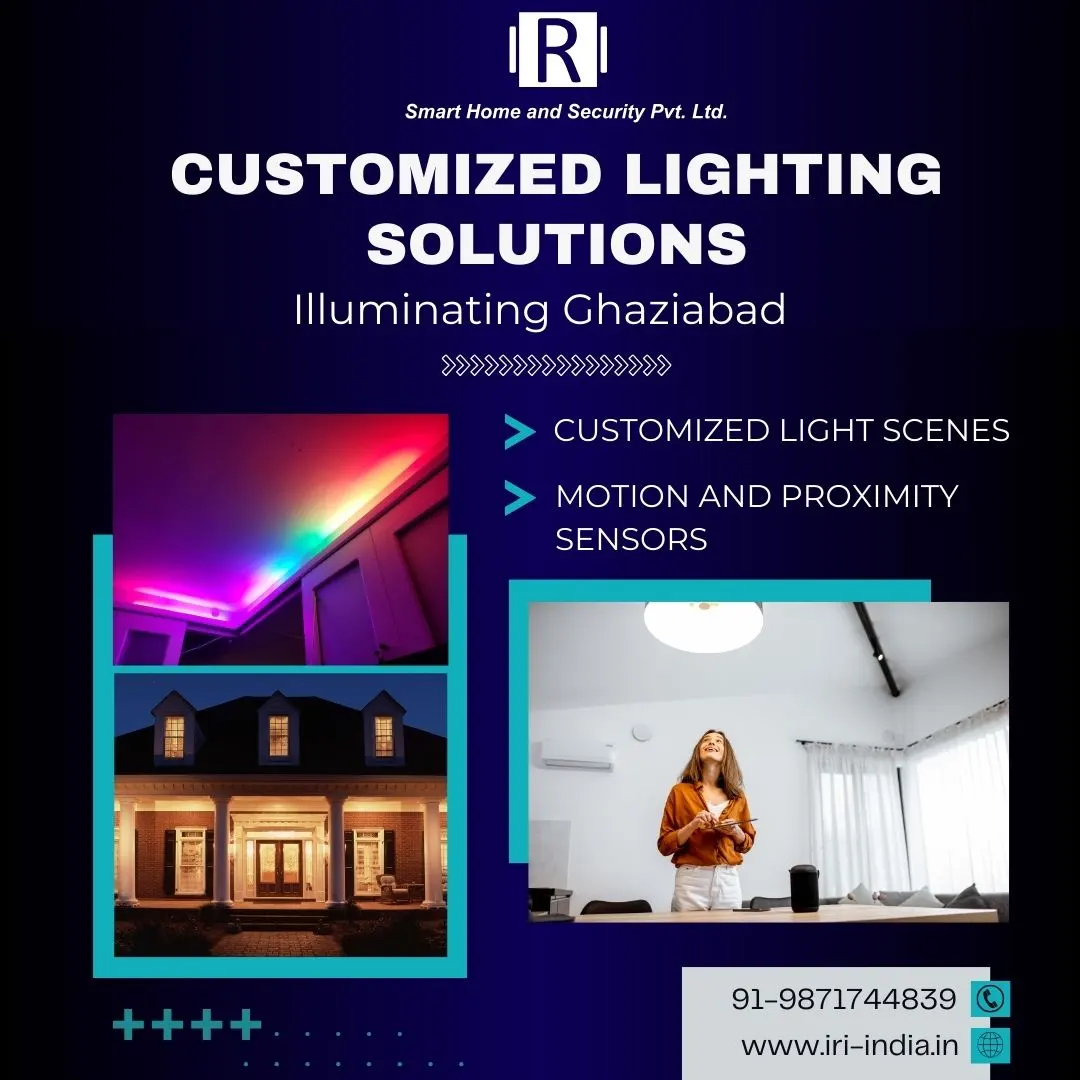 Lighting is more than just a practical necessity; it's an art form that can transform your living space. In Ghaziabad, a city that blends tradition with modernity, finding the perfect lighting solution for your home or business is crucial. That's where IRI Smart Home and Security Private Limited comes in.
Tailored to Your Needs
At IRI Smart Home and Security, we understand that every space is unique. What works for one room may not be ideal for another. That's why we offer customized lighting solutions designed to enhance the aesthetics and functionality of your space.
Why Choose Customized Lighting?
1. Personalization: We work closely with our clients in Ghaziabad to understand their preferences and needs. Whether you prefer warm, ambient lighting or bright, task-oriented illumination, we tailor the lighting to suit your style.
2. Energy Efficiency: Customized lighting isn't just about aesthetics; it's also about efficiency. We incorporate energy-efficient LED technology into our designs to help you save on energy bills while reducing your carbon footprint.
3. Smart Control: Take control of your lighting with our smart solutions. Adjust brightness levels, set schedules, and even change the color of your lights—all with a tap on your smartphone.
4. Enhanced Ambiance: Lighting has the power to create ambiance. Whether you want to create a cozy atmosphere for your home in Ghaziabad or a vibrant, welcoming environment for your business, our customized solutions can set the mood.
Our Process
· Consultation: We start with a detailed consultation to understand your lighting goals and preferences.
· Design: Our team of experts in Ghaziabad creates a lighting design tailored to your space, taking into account factors like room size, natural light, and the intended use of the space.
· Installation: Our skilled technicians ensure the seamless installation of your customized lighting solution.
· Integration: For added convenience, we can integrate your lighting system with other smart home features, allowing for centralized control.
Elevate Your Space with Customized Lighting
Whether you're revamping your home in Ghaziabad or upgrading your business premises, IRI Smart Home and Security Private Limited is your trusted partner for customized lighting solutions. Our commitment to quality, innovation, and customer satisfaction sets us apart as the go-to lighting solution provider in the region.
Ready to transform your space with tailor-made lighting? Contact us at +91-9871744839, and let's illuminate your world with customized lighting solutions from IRI Smart Home and Security.