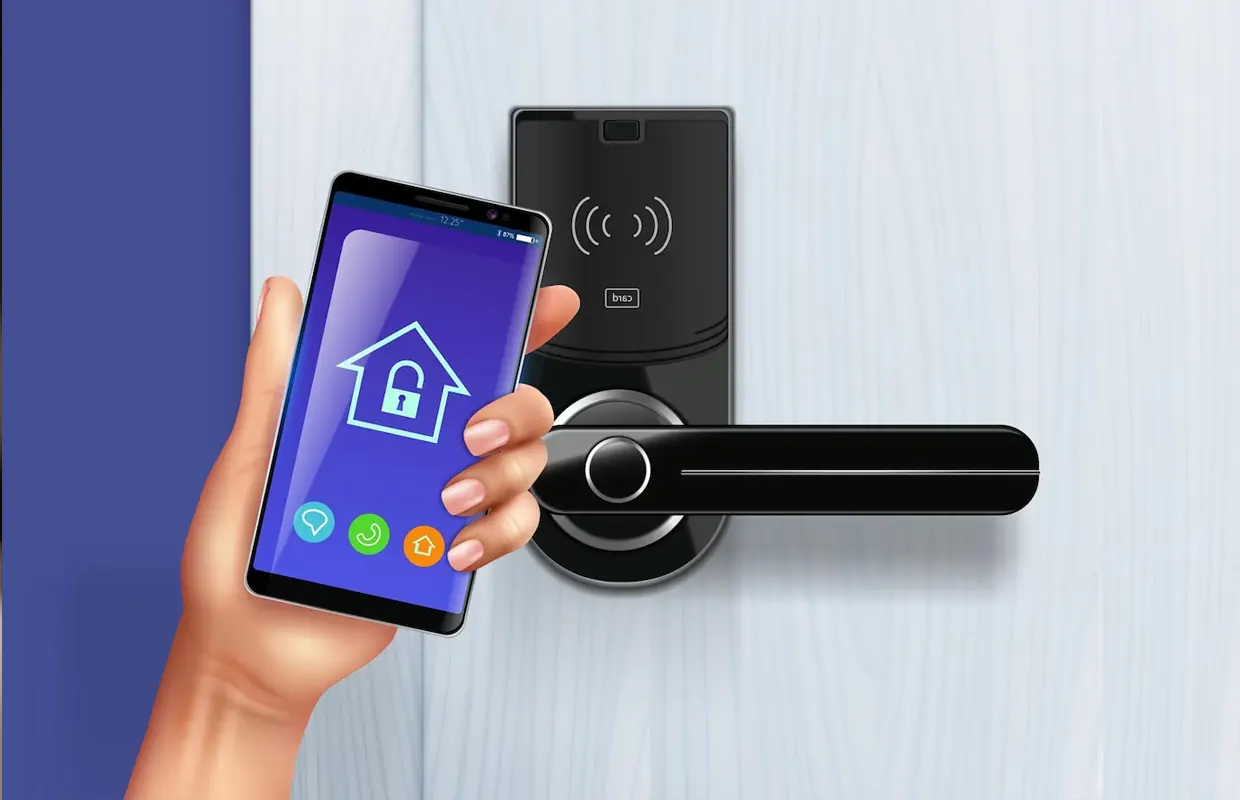 At IRI India, we take great pride in introducing our cutting-edge digital door lock solutions tailored to meet the security demands of Uttar Pradesh. Our unwavering commitment to delivering top-tier security solutions is evident in our meticulously crafted digital lock services, offering robust access control for both residences and businesses.
Why Opt for Our Digital Lock Services in Ghaziabad?
Advanced Security: Our digital door locks seamlessly integrate with your premises, ensuring maximum protection against unauthorized access.
Convenience: Bid farewell to traditional keys as our digital locks provide keyless entry, simplifying access control.
Smart Access: Embrace the future with smart access options, including PIN codes, RFID cards, and even mobile app integration.
Tailored Digital Door Lock Solutions:
We recognize the unique security challenges faced in Sahibabad, and our solutions are custom-designed to effectively address them.
IRI India's Access Control:
Our access control systems have earned the trust of Sahibabad's residents and businesses, offering peace of mind through intelligent security measures.
Expertly Crafted Security Solutions:
Uttar Pradesh deserves nothing but the finest security. With IRI India, you gain access to meticulously designed security solutions.
At IRI India, we don't just provide digital locks; we offer comprehensive security solutions. Whether you require advanced access control for your home or business, our digital door locks are engineered to fulfill your needs in Sahibabad, Ghaziabad, and beyond.
Experience a New Standard of Security with IRI India's Digital Door Locks - the Future of Access Control. Get in touch with us today to explore our Sahibabad digital door lock solutions and elevate your security standards in Uttar Pradesh.