Motion and Proximity Sensors: Your Trusted Security Partner in Ghaziabad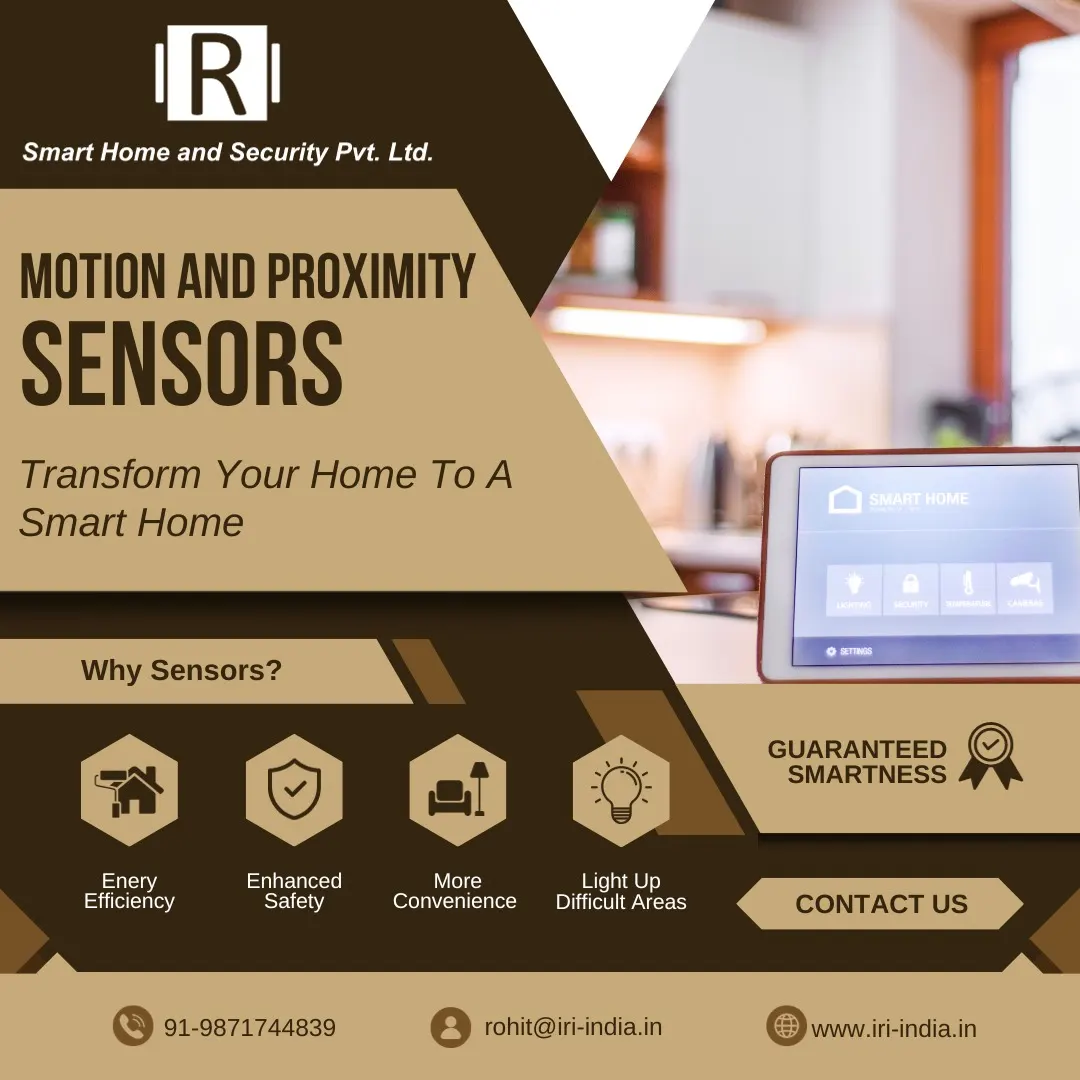 In the dynamic city of Ghaziabad, security is paramount, both for homes and businesses. Motion and proximity sensors are the unsung heroes that provide an extra layer of protection, ensuring safety and peace of mind. When it comes to these essential security components, look no further than IRI Smart Home and Security Private Limited.
Guardians of Security
At IRI Smart Home and Security, we specialize in motion and proximity sensors that act as vigilant guardians for your property in Ghaziabad. Our advanced sensors are designed to detect movement, whether it's an intruder approaching your premises or simply providing convenient lighting as you move around your home.
Why Choose Motion and Proximity Sensors from IRI?
1. Enhanced Security: Our sensors are highly sensitive and react swiftly to any motion, ensuring that you are alerted to potential threats in real-time.
2. Energy Efficiency: We believe in smart solutions that not only protect but also conserve. Our sensors are designed to turn off lights and appliances when they are not in use, reducing energy consumption and lowering your utility bills.
3. Convenience: Experience the convenience of automated lighting. As you enter a room, our proximity sensors can illuminate your path, providing a hands-free and seamless experience.
4. Customization: Our Ghaziabad clients appreciate the flexibility we offer in customizing sensor settings. We tailor the sensitivity and response time to meet your specific needs.
5. Integration: For a comprehensive security solution, we can integrate motion and proximity sensors with other smart security features, such as cameras and alarms.
Our Commitment to Excellence
IRI Smart Home and Security Private Limited is dedicated to providing top-tier security solutions in Ghaziabad. Our motion and proximity sensors have been trusted by homeowners and businesses alike, helping to create a safer environment for all.
Contact Us Today
Your safety is our priority. Whether you're safeguarding your home or business in Ghaziabad, our motion and proximity sensors offer reliability and peace of mind. Reach out to us at +91-9871744839, and let's discuss how IRI Smart Home and Security can enhance your security measures in Ghaziabad.