Enhance Your Doorway Security with Video Door Phone (VDP) Solutions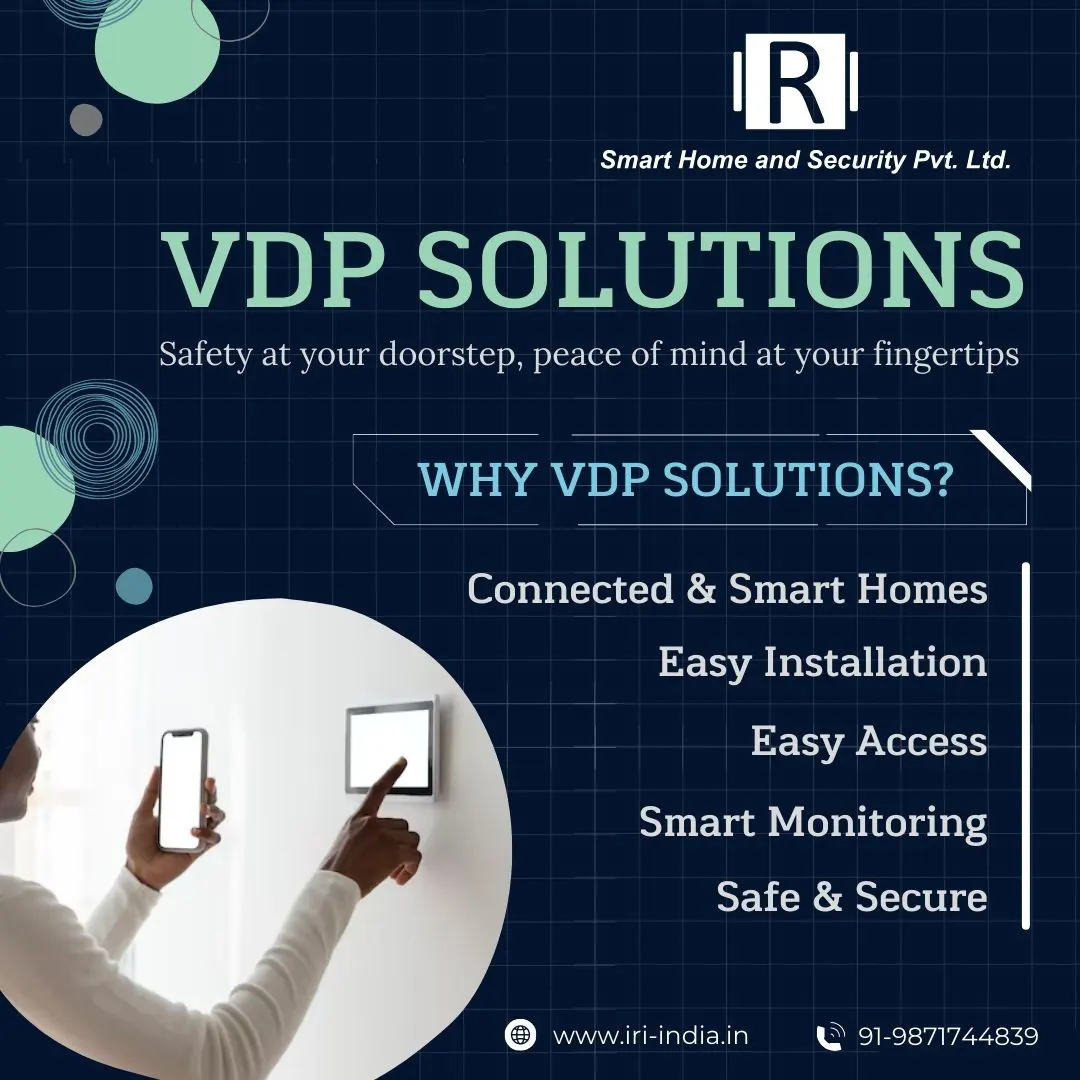 Securing your home starts at the front door. At IRI Smart Home and Security Private Limited in Ghaziabad, UP, we specialize in providing cutting-edge Video Door Phone (VDP) Solutions to fortify your doorway security.
Why Choose IRI Smart Home and Security?
Doorway Defense Experts
We are your trusted experts when it comes to protecting your doorway. Our VDP solutions have been instrumental in enhancing the security of homes and businesses throughout Ghaziabad.
Advanced Technology
Our VDP systems are equipped with advanced technology, offering clear video and audio communication, ensuring you can identify visitors before granting access.
Enhanced Access Control
VDP solutions provide you with the ability to control and monitor who enters your property, offering a crucial layer of security to prevent unauthorized access.
Seamless Integration
Our systems seamlessly integrate with your existing security and smart home systems, providing unified control and enhanced convenience.
Visitor Documentation
VDP not only allows you to see and talk to visitors but also records valuable documentation, providing a record of who has approached your door.
Our Comprehensive Services
1. Installation and Setup: Our expert technicians ensure a professional and precise installation, ensuring your VDP system functions flawlessly.
2. Remote Access: You can access your VDP remotely through your smartphone or computer, offering peace of mind even when you're not at home.
3. Customized Solutions: We design VDP systems tailored to your specific doorway layout and security requirements.
4. Round-the-Clock Support: Our customer support is available 24/7 to assist with any questions or concerns.
5. Access Control: Enjoy enhanced control over who enters your property, promoting safety and security.
Secure Your Doorway Today
Don't leave your doorway security to chance. At IRI Smart Home and Security, we believe in empowering you with the best solutions to protect your home or business in Ghaziabad.
Contact IRI Smart Home and Security today to explore how our Video Door Phone (VDP) Solutions can elevate your doorway security and provide you with the peace of mind you deserve. Your safety is our priority.