Empower Your Home & Business with Energy Management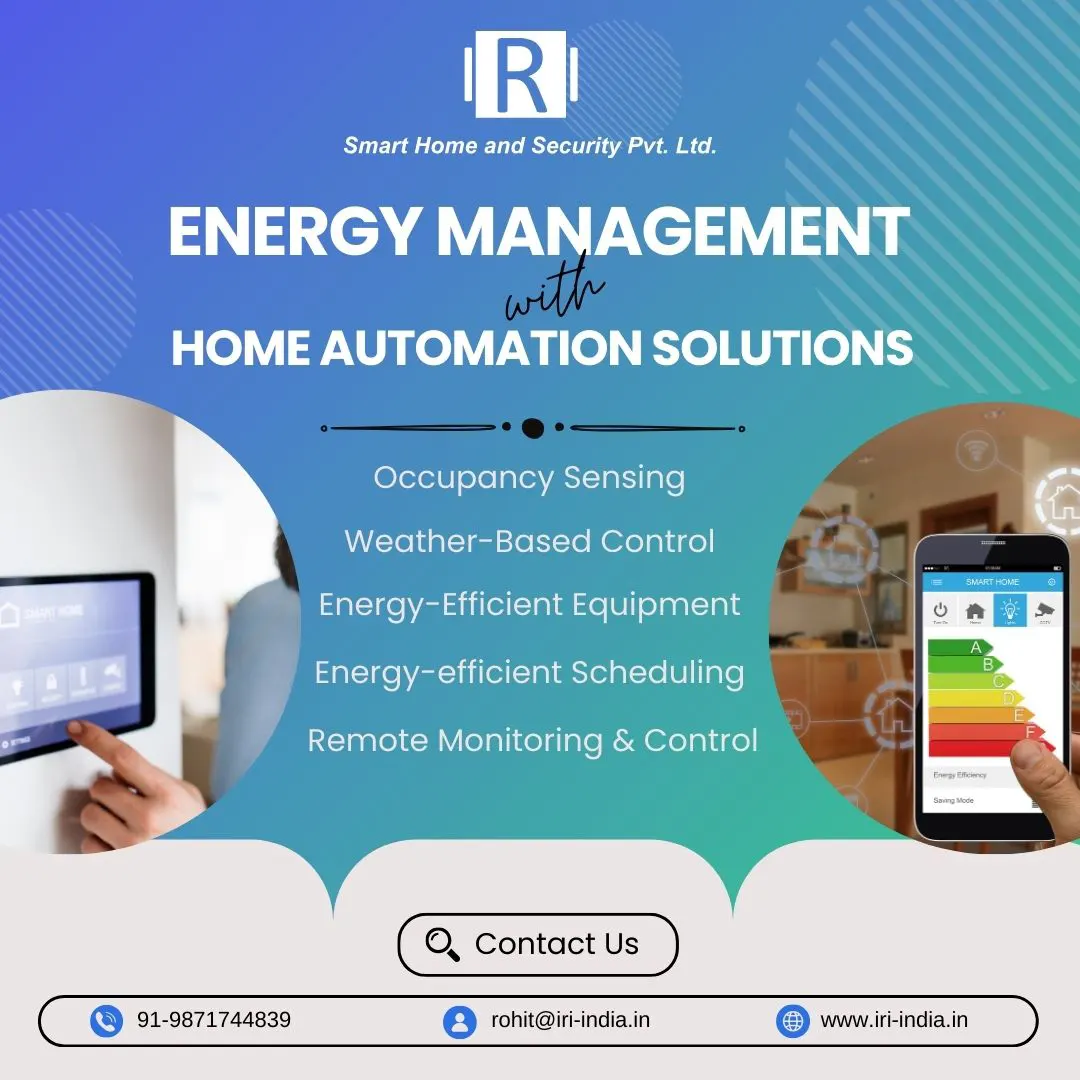 In today's fast-paced world, efficiency and sustainability are key factors in our everyday lives. As we strive for smarter, more eco-friendly living, energy management solutions have become a central aspect of this transformation. At IRI Smart Home and Security Private Limited in Ghaziabad, UP, we take pride in being a leading Energy Management Solution Company, dedicated to providing innovative, sustainable, and cost-effective solutions for both homes and businesses.
Why Choose IRI Smart Home and Security?
Expertise That Matters
With years of experience in the field, our team of experts understands the intricate dynamics of energy management. We have successfully delivered comprehensive solutions that help our clients optimize energy consumption, reduce costs, and minimize their environmental footprint.
Tailored Solutions
At IRI, we understand that one size doesn't fit all. Our energy management solutions are highly customizable, tailored to meet the unique requirements of each client. Whether you need to monitor, control, or automate your energy usage, we design systems that align perfectly with your goals.
Sustainable Practices
We are committed to sustainability. Our solutions prioritize eco-friendly practices, helping you reduce waste and lessen your carbon footprint. This not only benefits the environment but also contributes to long-term cost savings.
Smart Technologies
We keep pace with cutting-edge technologies. Our energy management solutions harness the power of smart devices, data analytics, and automation to provide real-time insights and control over your energy usage. Monitor and adjust your consumption with ease, from anywhere in the world.
Our Comprehensive Services
• Energy Audits: We conduct thorough energy audits to identify areas of improvement in your energy consumption.
• Efficient Systems: We design and install energy-efficient systems that help you save on utility bills while preserving the environment.
• Remote Monitoring: Our solutions allow you to remotely monitor and control energy usage, providing you with valuable data for informed decision-making.
• Sustainability: We are committed to sustainable practices and can help you implement green solutions that align with your sustainability goals.
• Cost Savings: By optimizing energy usage, our solutions help you reduce operational costs and improve overall efficiency.
Join the Green Revolution with IRI Smart Home and Security
Elevate your living and working environments with energy management solutions from IRI Smart Home and Security. By choosing us, you not only enhance your control over energy consumption but also contribute to a more sustainable and eco-friendly future.
To learn more about our energy management solutions in Ghaziabad, UP, and how they can benefit your home or business, contact us today. Together, we can make a significant impact on the way we use and conserve energy.