Elevate Your Lifestyle with Curtain Automation Solutions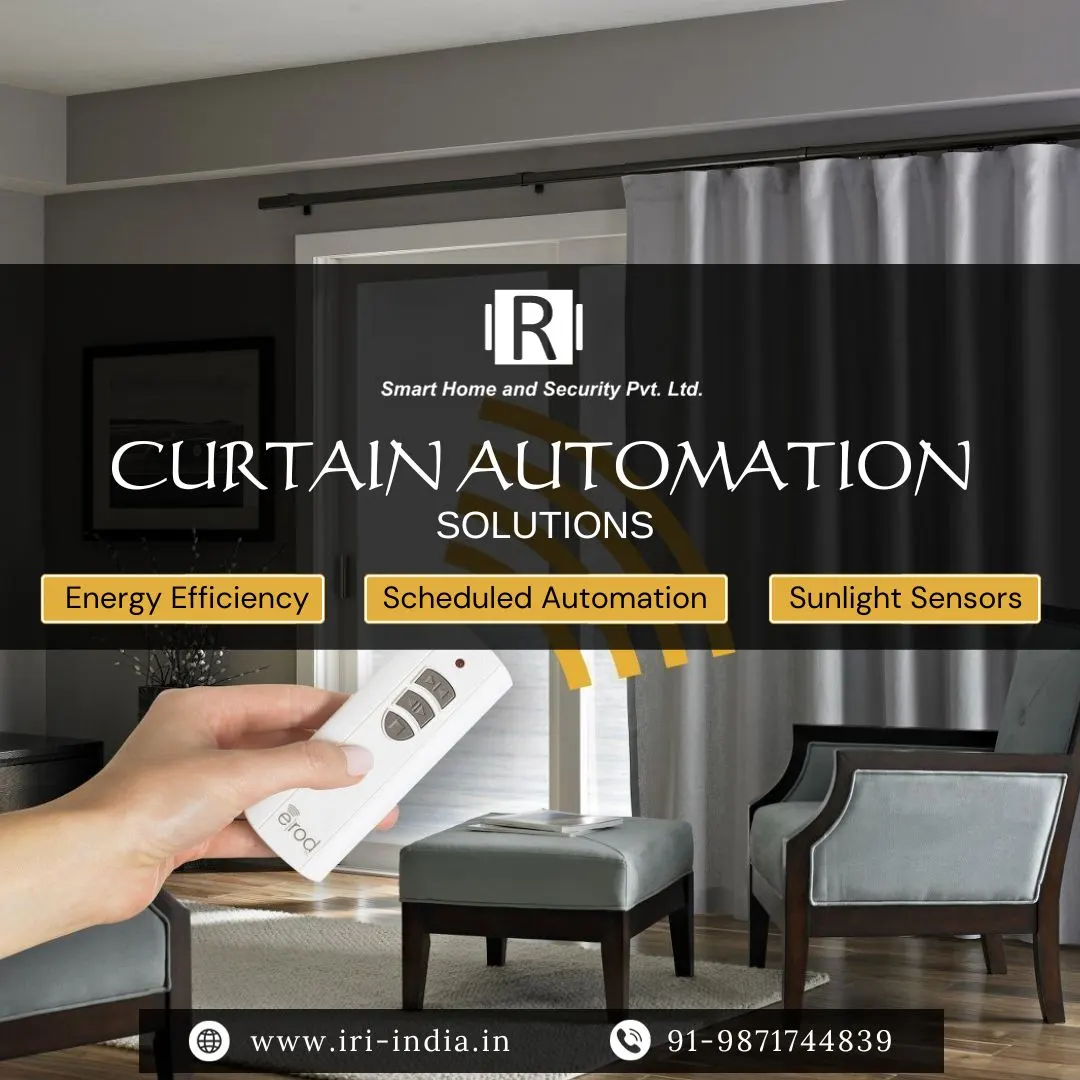 In a world where convenience meets sophistication, your living space should reflect the epitome of modern living. At IRI Smart Home and Security Private Limited in Ghaziabad, UP, we are dedicated to revolutionizing your home with cutting-edge Curtain Automation Solutions.
Why Choose IRI Smart Home and Security?
A Legacy of Innovation
With a rich history in the industry, we bring a legacy of innovation and technology to your doorstep. Our Curtain Automation Solutions are designed to enhance your lifestyle and elevate your comfort.
Smart, Stylish Living
Our systems are not just about automation; they are about adding a touch of style to your living space. With our solutions, you can effortlessly control your curtains, creating the perfect ambiance for every moment.
Convenience at Your Fingertips
Imagine opening or closing your curtains with a simple touch on your smartphone. Our solutions provide you with the convenience of remote control, allowing you to set the mood and manage privacy with ease.
Customization for Your Space
We understand that every home in Ghaziabad is unique. That's why our Curtain Automation Solutions are highly customizable. We work closely with you to design a system that aligns perfectly with your preferences and requirements.
Security and Privacy
Curtain Automation isn't just about convenience; it's also about enhancing security and privacy. Close your curtains remotely to deter prying eyes and create a secure environment for your loved ones.
Our Comprehensive Services
Effortless Automation: Experience the effortless operation of your curtains, customized to your daily routines.
Seamless Integration: Our solutions seamlessly integrate with your existing smart home ecosystem, making your life more connected and convenient.
Personalized Designs: We take your interior design into account, offering solutions that complement your aesthetic preferences.
Professional Installation: Our expert team ensures that every component is installed with precision for seamless and reliable operation.
24/7 Support: Our customer support is available round-the-clock for any questions or assistance you might need.
Experience the Future of Living
At IRI Smart Home and Security, we don't just provide solutions; we offer you the future of living. Transform your home into a hub of smart technology, enhanced security, and exquisite style.
Ready to embrace the future of living in Ghaziabad? Contact IRI Smart Home and Security today and discover how our Curtain Automation Solutions can redefine your lifestyle.